COURSES, CHAMPIONSHIPS, ANNOUNCEMENTS AND OTHER EVENTS
International martial arts course in Kirchheim near Munich: on october 15 & 16, 2022
with 2. award of the golden dragon
MARCH 2 and 3, 2019: COACH TRAINING "SHEPHERS'S STICK AND KNIFE" IN VARESE / ITALY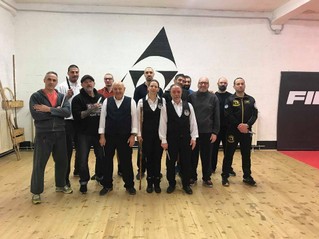 On the 2nd and 3rd of March 2019 a coach training for Bastone & Coltello Siciliano - Method Siracusano took place in Varese / Italy led by Raffaele Irmino.
For many hours, the subtleties of the forms and processes were precisely corrected and explained by the master.
In numerous conversations it was ensured that also all trainers can communicate the system uniformly.
9. EUROPEAN
CHAMPIONSHIP ROTTENDORF - 2018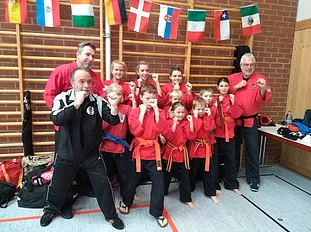 As every year, the competition team of the Kampfkunstakademie Samurai-Go-Nin-Dojo and the Kampfkunstakademie Markt Schwaben - with 10 children and adolescents - also competed at the European Championship 2018 in Rottendorf.
FEBRUARY 2018: OPENING COURSE - TWO MASTER, ONE GOAL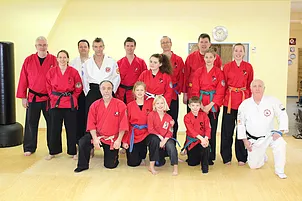 In February, the first IAMAF training course took place in the new IAMAF training center. The speakers were Rainer Grytt (Hanshi 9. DAn Jiu-Jitsu) of Budo Shin Dojo in Twistringen and Antonino Marchese (8. Dan Yawara-Goshin-Ryu-Karate).
OCTOBER 28, 2017: GOLDEN DRAGON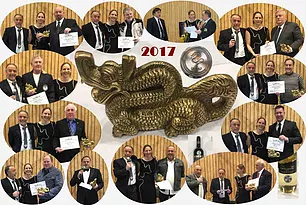 On saturday, october 28th, 2017, in Sauerlach, for the first time in the martial arts scene, the awarding of the Golden Dragon by the International All Martial Arts Federation e.V. (IAMAF) took place.